Bioregional Center Student Projects
To be relocated.
Roger's Urban FarmLab hosts a 500 gallon recirculating Koi Pond that exists without any water changes or filters, and produces an abundance of edible fruits and vegetables. It operates as an aquaponics system - a combination of fish and plant production using aquaculture and hydroponics. Bacteria converts the ammonia-rich wastewater into nitrates, which are then filtered from the water through the plant roots and re-circulated to the fish. 
Currently we are constructing and researching more intensive 'de-coupled' aquaponics systems to better optimize aquaponics for edible fish production, as well as greenhouse fruit and vegetable production.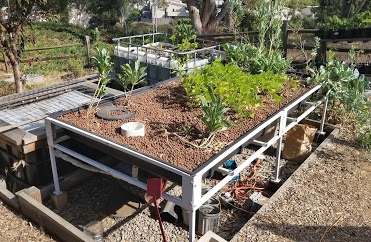 To be relocated.
In a response to needing to utilize as little space, resources, and water as possible, the student organization 'Engineers Without Borders' hosted a growing system where the roots hang in the air rather than receiving nutrients from the soil. Researched by NASA, aeroponics features a nutrient rich solution, under pressure and passed through special emitters, sprayed onto the roots of plants in very small particles. These nutrient rich particles easily pass through the plant roots, maximizing efficiency. As a result, the plant does not need the same amount of root space, has zero water/nutrient waste or runoff, and requires much smaller reservoir sizes than hydroponics.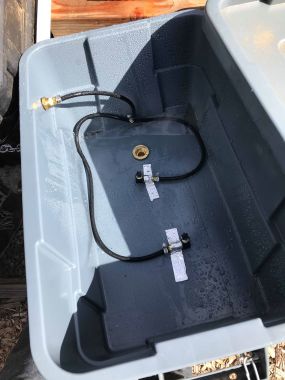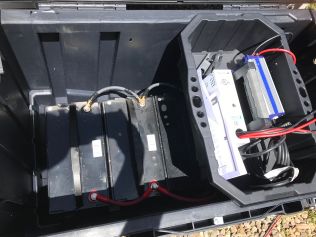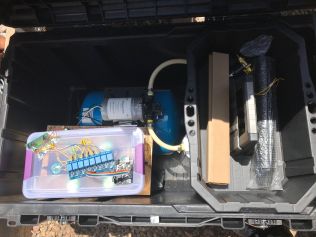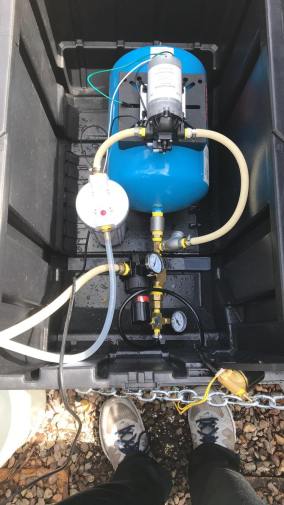 To be relocated.
Anaerobic digestion is a technical solution to the trilemma of landfills exceeding capacity, increasing greenhouse gas emissions, and the need for diverting food waste from landfills for practical use, sequestering CO2, and generating a renewable energy supply. Anaerobic digestion can generate renewable energy supplies through the generation of biogas, which can be converted into electricity. This system can also generate anaerobic digestate, which can be processed to produce organic fertilizer. 
In collaboration with Engineers for a Sustainable World, RCG takes food waste from the Price Center to have it broken down by bacteria that thrive in anaerobic environments and produce methane gas, which can be used to generate renewable electricity. The sludge waste is processed via 'The Bioenergy Project' through Engineers Without Borders, whose water treatment system takes the product, filters, aerates, and converts the ammonia into nitrates. The nitrates, phosphates, potassium and other micronutrients captured from the filtered digester sludge can then be used as a liquid hydroponic fertilizer.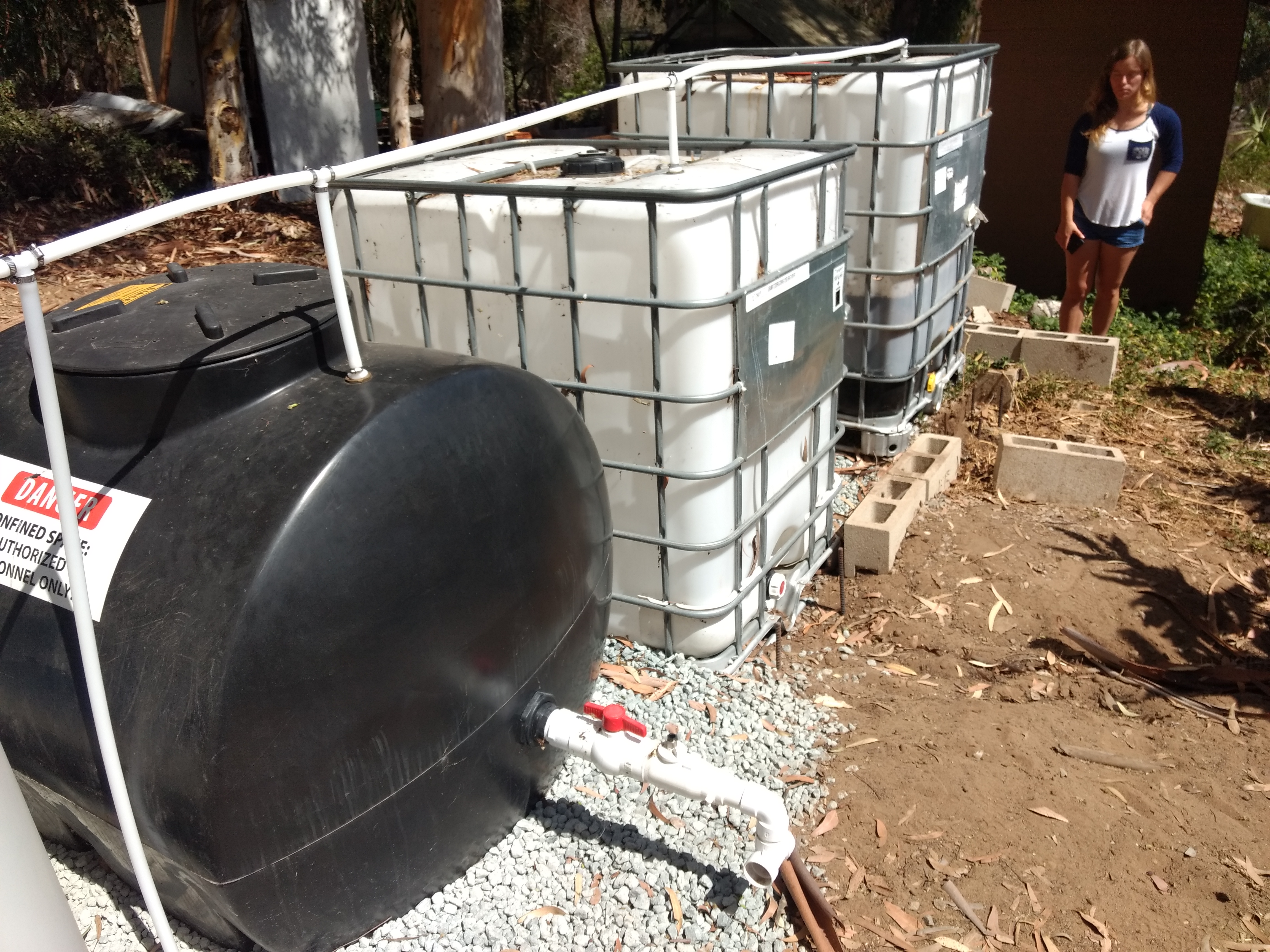 To be relocated.
Attached to the digester is a 'sand-box' area for custom hydroponic research and design implementation. Students and/or student orgs interested in urban/vertical hydroponic systems can connect into the liquid hydroponic fertilizer being produced from the anaerobic digester system. In addition to the design, students can be involved in data collection to better understand how to turn food waste back into food in a 21st century way.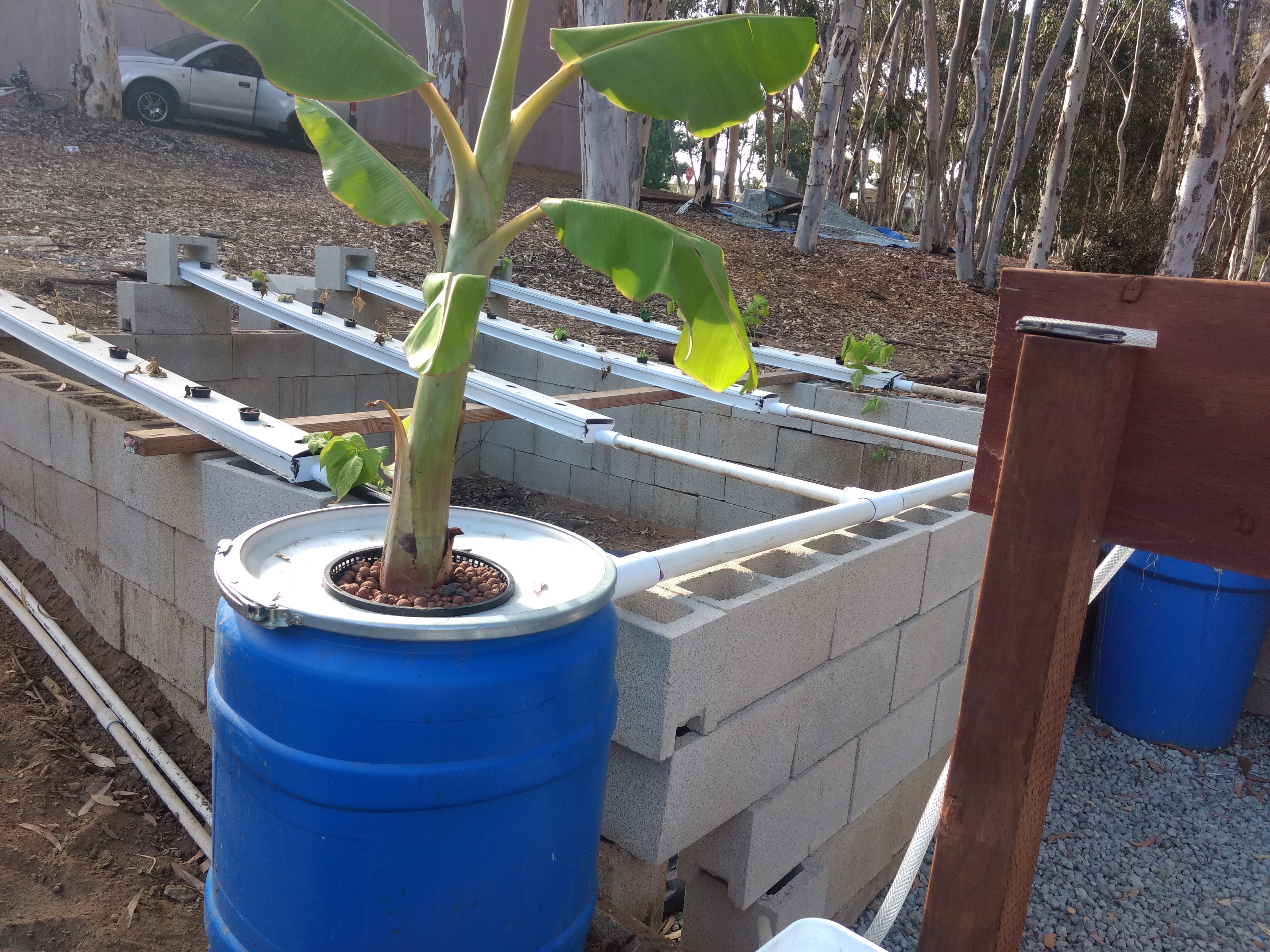 CSA exists to create a tie-in for computer science students, organizations, and faculty looking to integrate their computer science/engineering into environmental and food-based projects. CSA works broadly within the computer science field with students and groups dedicated to in-lab research: programming (C+, Python, Linux, etc), hardware (raspberry pi, arduino, etc.), and construction (sensors, solenoids, relays, etc.); or in-field research: deployment of sensors, mapping, data collection, and troubleshooting with the other various student projects (aeroponics, anaerobic digestion, hydroponics, etc.). CSA focuses on working to not only collect useful data, but develop web/app-based methods to relay and make that data available in order to then advance the next step: machine-learning and automation. 
CSA is interested not only in exploring and learning more about the micro-climate here at UC San Diego, but also the micro-spaces and how they can be turned into micro-growing or relaxation spaces to keep te students healthy and the campus more sustainable. Most of the CSA projects are in collaboration with Roger's Farm. 
To be relocated.
Roger's Urban Farmlab, in partnership with Facilities Management, has a process of taking pre-consumer food waste from price center restaurants, post-consumer waste from Scripps Institute of Oceanography, and post-consumer waste from Housing and Dining Hospitality, transporting it to RCG, and subsequently processing the waste into soil and energy. The on-site anaerobic digester produces bio-gas energy and nutrient rich sludge that is treated into fertilizer and pumped into an adjacent hydroponic growing system. Student interns and volunteers currently redirect and compost 1,500 pounds of food waste a week that would otherwise go to a landfill.
Roger's Food Forest has a large collection of fruit trees (Bananas, Figs, Yuzu's, Nectaplums, and more), and is looking to design this collection into a food forest. Food forests mimic woodland ecosystems, with edible fruit and nut trees making up the upper canopy, and the understory consisting of various shrubs, plants, and groundcover. All of the plants in food forests produce food for human consumption. In order to mimic this process in a sustainable way, constant attention is needed for soil amending and irrigation maintenance.  For more information, contact Oliver Tiliouine <otilioui@ucsd.edu>.