Green Infrastructure and Climate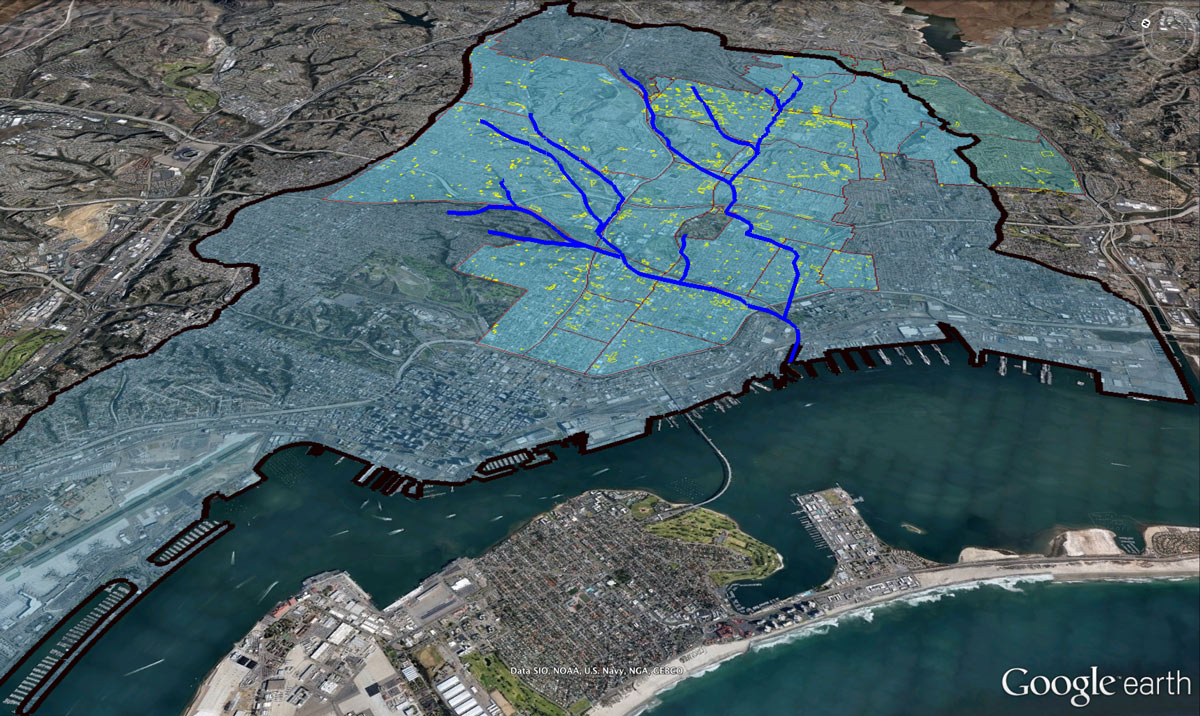 The Bioregional Center's team develops plans, projects and strategies designed to promote the use of green infrastructure to address critical urban and environmental planning issues, including stormwater management, brownfield toxics remediation, and climate change mitigation and adaptation.
Goal
To help communities use green infrastructure solutions (ranging from engineered stormwater management systems to tree canopy restoration, neighborhood parks, ecological restoration areas, community gardens, or food forests) to address the needs for water-quality improvements and brownfield-toxics mitigation, both at a regional scale and local scale. In addition, we are seeking solutions that provide co-benefits, such as climate change mitigation and adaptation, improvement in public health, and water-resource development. 
Participate in regional water-quality planning activities (e.g., support to the County of San Diego Water Quality Equivalency Study, San Diego Bay Water Quality Improvement Plans, Chollas Creek Regional Opportunities and Revitalization Plan).
Conduct local planning activities in Southeast San Diego and Encanto communities (e.g., analysis of off-site stormwater mitigation strategies, development of restoration and education opportunities, and brownfield mitigation strategies).
Collaborate with local organizations on capacity-building to support implementation of stormwater mitigation, watershed and brownfield mitigation strategies.
Conduct green infrastructure planning activities on the UC San Diego campus in conjunction with the update of the UC San Diego Long Range Development Plan.